You can set up external POP3 or IMAP email accounts in your phone. Usually, that is very useful for work email. It means you can check your work email with your device. You never have to worry about missing any important emails.
Touch "Email" App to open it. An email setup wizard will guide you through the steps to set up an email account.
Enter the email address and touch MANUAL SETUP to choose the type of your account and then enter your password to sign in.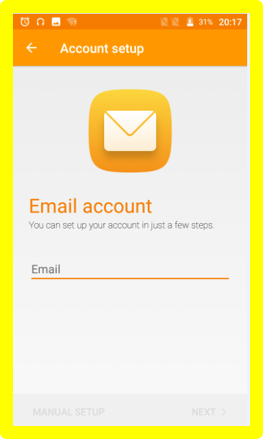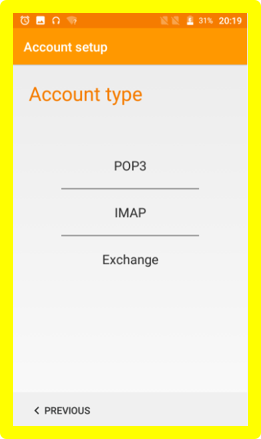 Or you can touch next icon to enter the password of the account you want to set up.
Then an email account settings screen appears, you can set Sync frequency and download options. Touch Next icon , then the email account is created in your phone.
You can enter the settings by touching the menu icon on the left top of the screen to change the account name and display name in outgoing emails.