The incoming call screen will open when you receive a phone call. It shows caller ID and any additional information about the caller that you have saved in People app.
If there's any call missed, you will get a notice from notification bar or you can check all incoming call records in the call log tab of Phone app.

Touch to answer

Touch to reject

Touch to send messages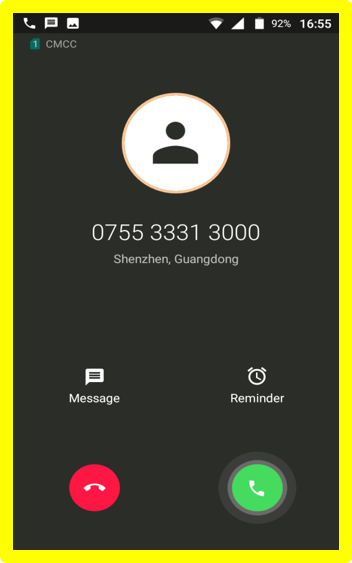 You can edit text quick response in the "Phone" app-> press the menu key in the top right corner of screen -> "Settings" ->"Quick responses".